The agile development model, often known as the flexible hiring model, is a method to hire experts on the subject at an hourly rate. Here, your requirements for the development may keep changing week over week. Thus, it's best suitable for those who don't need dedicated developers or a whole team.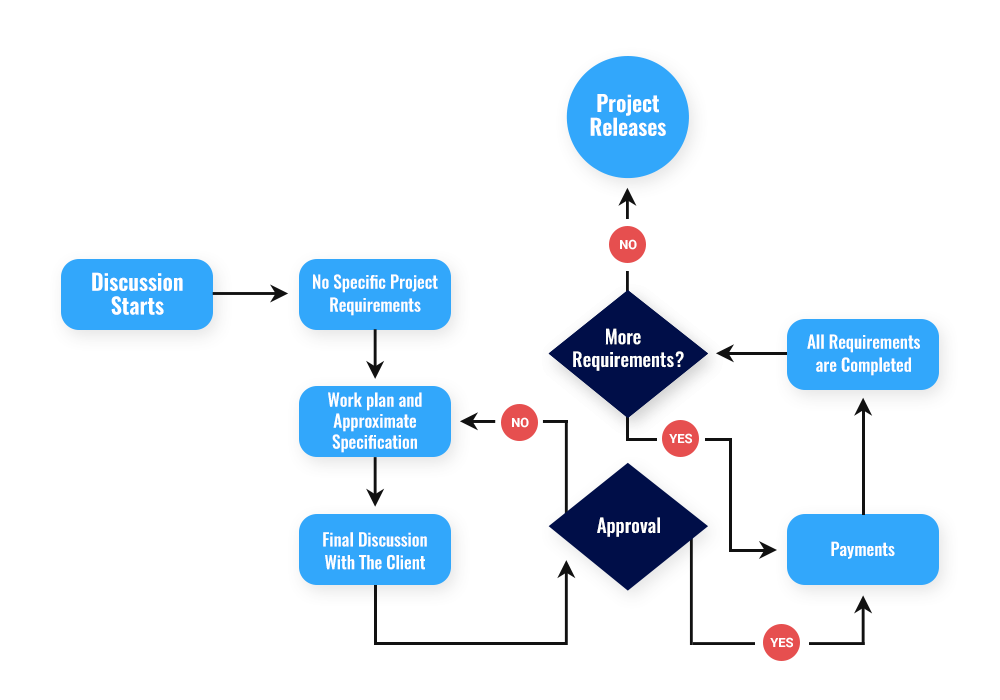 This model allows you to choose from our highly competent and multidisciplinary skillset. Also, you have the flexibility to hire our resources for a specified number of hours throughout the month and then use them for development and fulfill your diverse needs. Once you have used all the hours in your quota, you can go for renewal or terminate the contract if your project needs are met. For payouts, we send you weekly invoices for the hours used by you in the past week. This model is ideal if you are an SME, startup, or need support and maintenance services.
There are numerous other benefits you will be bestowed with when you choose our agile development model. You will have full authority to use your quota of hours for your project. We have ready to deploy coding maestros, who can work on your specified task promptly. This engagement model allows you to utilize the vast experience and prowess of our gamut of developers and others who continuously upgrade their arsenal of skill to deliver effortlessly solutions.
We have also built a whole ecosystem to maintain absolute transparency in our reporting system. With this model, you will have access to the progress reports which will be sent to you daily or weekly along with the remainder and consumed hours.
In a succinct, enterprises with changing requirements and needs for their project should go for this hiring model.
Model Best Suited For Projects Like:
Web Designing & Development
Support & maintenance
Graphic Designing
Ecommerce Development
Ecommerce Management
Product Management
Web Application Testing
Search Engine Optimization (SEO)
Industries We Serve To:
Ecommerce & Retail
Entertainment & Media
Healthcare
Logistics & Transport
Education & E-Learning
Real Estate
And Others