If you have spent a bit of time in software development, you might know how significant it is to follow the new and evolving trends. It is not a bad habit, in fact, anything it is but a bad habit, especially for developers. It helps software developers to stay afloat in the current flow of the industry and know where it is headed.
Even though the pandemic hit in early 2020, the world still saw many new software development trends come to life. Anything it did was to speed up the digital transformation that's going to stay here forever. We'll also see some great trends in 2021 as well that software development companies are likely to follow. With that said, let's analyze the top evolving trends of software development in-depth.
Analyzing Top Evolving Trends of Software Development In-Depth
For the software development industry, one year feels almost like one light-year. Thus, here's a completely new list of trends in software development than what we have seen in the last year. These trends will keep rolling and evolving in 2021 to fulfill the expectations of modern users. Also, they are significantly important for web and app software developers to stay on top and gain a competitive edge over others. With that thought in mind, let's start analyzing the top trends.
1. Cloud, Cloud, and Cloud Centralized Infrastructure Everywhere
COVID-19 put a heavy toll on the software industry. Most industry runners suffered heavily, except a handful of industries like Cloud. And thanks to the pandemic, it has become stronger than ever. COVID-19 has been able to wipe out any uncertainty or doubts regarding the adoption of the Cloud.
Also, thanks to the last year's global-level catastrophe, we now know Cloud is needed not only for up-scaling but also for down-scaling when needed. For instance, down-scaling is needed when the demand for your services goes down. As per Forrester's predictions, the global public cloud infrastructure market will return to hypergrowth in 2021 with a 35% growth rate to reach $120 billion.
This means most of the industries are planning to migrate to the cloud sooner than later and the pandemic has added fuel to this fire.
2. Multi-Cloud is Gaining Momentum
As per one Canalys report, Amazon is the leader in the public cloud with over 31% market share & 28% YOY growth in Q4 of 2020. The same report highlights Microsoft having the runner-up position with a 20% market share & a 50% growth rate, Google, & Alibaba at third & fourth with a 7% & 6% market share & 58% & 54% growth rate respectively. Alibaba is expected to grow and surpass Google because of its Hybrid Cloud Partner Program targeting small to medium-sized businesses.
Along with Cloud, multi-cloud is also gaining momentum in 2021. Many cloud service providers have already started moving to a multi-cloud strategy. Amazon, who was reluctant to join the multi-cloud initiative, has quietly entered into the multi-cloud era. This is because companies know that the whole industry & community is bigger than the individual biggest company.
Multi-cloud services enable companies to choose different cloud service providers. This will help companies to select better cloud providers that are better at performing certain tasks than the others. For example, some cloud platforms can be better at large data transfers while others can have integrated machine learning capabilities. Cloud service providers like CNCF, HashiCorp, and Min.io will hold a key role in the multi-cloud movement.
3. Artificial Intelligence Will Be for All
AI has been here for quite some time and in recent years, we have seen some breakthroughs that made it one of the hottest technologies. Slowly, it has started to enter into all sectors & industries making the trend grow and enhance each year. Industries like education, travel, healthcare, and others have already started leveraging the potential of AI.
Google's TensorFlow 2.0 is one of the best frameworks developed for deep learning and has become the most important library for neural network & deep learning. Moreover, Google is continually making efforts to speed up the computational power of TensorFlow by delivering the antique GPU. So, we can expect deep learning – a part of AI – to dominate the market in the coming years.
4. IoT Will Become More Streamlined
Internet of Things (IoT) has been catching up a lot of popularity lately. And with the introduction of new IoT-enabled devices every other month, its hype is reaching a new level altogether. And thanks to that, developers who can code for internet-connected devices will be in great demand. It's on the verge of going mainstream by making our homes, offices, cars, and other places smart & power efficient.
With IoT, all sectors are expected to prosper and improve the lifestyle of people. Moreover, its amalgamation with the latest & Big Data Technology can help predict failures & avoid them completely. Such real-time services are the need of the hour for companies and not adapting to IoT trends, they are sure to see a decline in their growth.
5. Rapid Application Development with Low Code/No Code
Rapid web and mobile application development with Low Code/No Code make developers a little skeptical. However, thanks to the enormous gap in supply and demand in software developers, Low Code/No Code frameworks are gaining popularity.
These frameworks target professional web developers. Because even if they are Low Code/No Code framework, it requires advanced skills and significant knowledge to develop a specific software. Their success has paved a way for No Code AI, No Code App Development, No Code ML, etc.
Moreover, cloud service providers like Microsoft, Google, and AWS are offering their own Low Code/No Code versions such as Power Apps, AppSheet, and Honeycode respectively. And in 2021, and coming years, it's sure to bring lots of innovation.
6. Cross-Platform Application Development
Cross-Platform app development is also gaining much popularity because of its cost-effectiveness. The modern cross-platform app development frameworks make the life of developers easier. There are many platforms available to work around but React Native from Facebook and Flutter from Google are leading the Cross-platform application development industry.
React Native dominates the market but the Flutter is also gaining slow but steady popularity as it is a comparatively newer platform. Moreover, Flutter uses modern, highly productive, and fastest-growing – Dart – programming language. And it has an edge over React Native in terms of performance and offers better ergonomics, which makes developers love working with Flutter.
7. Kubernetes for Container Orchestration
Be it public cloud, private cloud, or edge computing, containerization is a core technology behind Cloud-Native IT. And Kubernetes is the leading container orchestration technology that rules public and private cloud landscape just like once Linux ruled Data centers. Major public cloud providers – AWS, Azure, and Google – provide managed Kubernetes & managed Containerization services.
And in 2021, we'll see a likely boost in the adoption of this trend as Kubernetes is the core technology behind hybrid-Cloud and Multi-Cloud we discussed earlier. Furthermore, non-traditional enterprise applications like AI/ML, edge computing apps, data platforms, and others are also going to transition to Kubernetes.
Docker, the rival of Kubernetes, is slowly losing its charm. Thanks to Kubernetes led Container Runtime Interface (CRI) that's getting some traction in recent time, Kubernetes has deprecated Docker and is planning to remove it completely by the end of 2021.
Final Thoughts
In the end, we want to say these software development trends have a lot of potential in them. These trends are significantly important and every software development company must pay attention to them in 2021. The fun fact is the four tech giants: Google, Amazon, Facebook, and Microsoft are dominating almost every new trend.
Need help with developing your own web or app software? M-Connect Solutions team can help you develop the most advanced software with an amalgamation of the latest technologies and the dexterous skillset our team has. Contact us right now to kick start your software development project.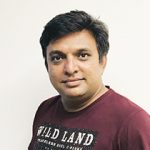 About Hemant Parmar
Hemant Parmar is an eCommerce expert and a keen Magento consultant who specializes in meeting the needs of businesses in the e-commerce space. Years in the eCommerce market make him a perfect choice for sharing his expertise on eCommerce and Magento 2 development. He believes that customers need to be met no matter how challenging it might be.
Read More