When you develop website, you should need to track website visitors statistics. If you are not tracking your visitors then you are not able to analyze the performance of the web application.
You are able to find a lots of website analytic tools at your hosting panels. Generally AWStats, is normally default included in every hosting panel whether you choose cheaper or top hosting admin panel.
In the market there are some good web analytics are available!
As we all aware about Google Analytics is widely used Analytic tools so I have not included it in the list. Here we are listed few good web states tools that you look up…
GoingUp
GoingUp is one more tools that work same as the Google analytic. The GoingUp represent your website data in very attractive ways, and it also offers some SEO related functionality, so if you don't use any SEO tools, then going up will do this job for you…
W3counter
W3counter is free hosted and very good website analytic tool for answering the key questions about your websites like, who is your audience, how they able to find your site, and what make them interested in your site.
Woopra
Woopra is another very excellent tool for web stats. It offers many awesome features for web stats. It's one of the most comprehensive tool for website analytics.
Piwik
Piwik offers all features that you want to offer by any web analytic tools. And its main advantage is that its feature comes in the forms of plugins, that means which gives you ability to choose which feature you want to use or which one not.
Trace watch
Trace watch gives you ability to track the visitors to your website in real time with detailed statistics and also with deep analysis using and very good and clean website apps UI for free and help you to make your website more effective. You can easily install trace watch in any website which supports PHP & MySQL all you have to do just upload some files on your server.
W3perl
W3perls uses server logs files or be used as a page tagging tools. The Perl scripts analyze log-files and produce the PDF and HTML formats reports. You can run from the commend line or from the web interface.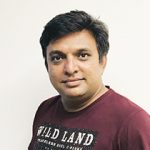 About Hemant Parmar
Hemant Parmar is an eCommerce expert and a keen Magento consultant who specializes in meeting the needs of businesses in the e-commerce space. Years in the eCommerce market make him a perfect choice for sharing his expertise on eCommerce and Magento 2 development. He believes that customers need to be met no matter how challenging it might be.
Read More