The web and online business is making its presence felt in the Latin American country of Brazil. In accordance with logistics given by Brazilian Chamber of Electronic Commerce, there is a boost in E-Commerce with a percentage rise of 26% in the year 2011. The revenue generated through online business was $11 billion in 2011 as compared to $8.4 billion in 2010.
Brazil is witnessing this online inflation due to many reasons which include their government's complete support towards the growth of online trading.
Online retail market growth in Brazil as per the Forrester research report of April 2011:
The prominent factors behind the revolutionizing E-Commerce businesses in Brazil are as follows:
Government support: The Brazilian government is launching a plan to offer cheap broadband services to its citizens thus, encouraging them to surf the web at low cost. This is a very good initiative taken by this Latin American country's governing bodies and it directly results in pacing up the surge of online trading businesses.
Growing e-Commerce companies in Brazil: E-Commerce companies are spread across the globe and Brazil is no exception. 2012 witnessed the success of many more E-Commerce companies catering the needs of online Brazilian shoppers. Due to this there was an increase of 9 million new e-consumers in the Brazilian online trading market.
More web hours: There is a considerable increase in number of hours of web surfing as stated by Comscore, global leader in digital business Analytics. Comscore analysed that as compared to 2010 there is 10% growth in average web surfing hours in Brazil. In 2011, it was found that Brazilians spend 26.7 hours per month surfing the net as compared to barely 2 hours per month in the year 2010.
Online shopping: The Index Buscape is responsible for observing monthly prices of a whopping number of online products which is 1.3 million products. According to it, there is a deflation of 9.75% in the prices of E-commerce products. Thus online shopping proves cheaper to the middle class population of Brazil and therefore a natural rise in online trading is observed.
Huge online population: Suggested by pollster Ibope Nielsen online, 78 million Brazilians were found surfing the web on a regular basis in the year 2011. Out of which nearly 41% that is 32 million purchased at least one time through the web. This outstanding figure suggests how online shopping is going viral in Brazil.
All these statistical data suggests that Brazilian economy is gaining a lot through online commerce. Comprehending everything into simple analysis brings forth the conclusion that Brazil tastes the flavour of E-Commerce and loves it as well!!!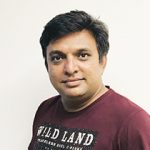 About Hemant Parmar
Hemant Parmar is an eCommerce expert and a keen Magento consultant who specializes in meeting the needs of businesses in the e-commerce space. Years in the eCommerce market make him a perfect choice for sharing his expertise on eCommerce and Magento 2 development. He believes that customers need to be met no matter how challenging it might be.
Read More